Education
Our perception of today's world is shaped by modern audio-visual media. Let's try to understand the way we get to know the world around us. In order to achieve this, we need to observe current issues and their representation by media through a unique creative documentary lens.
Nově jsme pro vás připravili cyklus čtyř navazujících lekcí zacílený na každodenní nástrahy nových médií. Doporučujeme!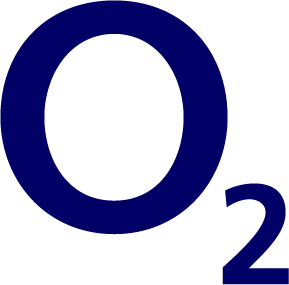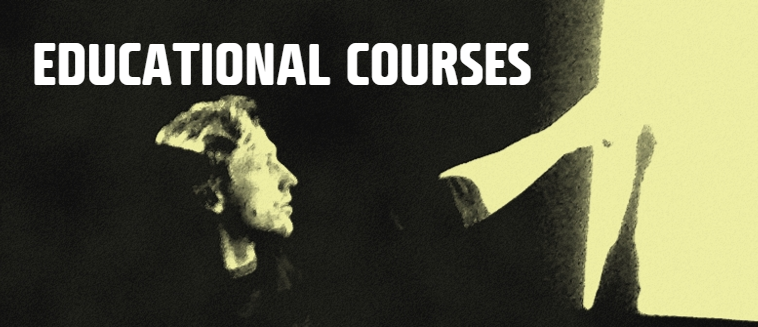 Here you will find a range of courses, lectures and cycles offered by the Center for Documentary Film in Jihlava. You can choose from lectures held only once which deal with the general nature of things. They focus on the relationship between documentary film and other genre or areas of human activity, or you can choose from a long-term thematic cycles. They devote more time to the problem and examine it in further detail and in a clearly structured manner. The number of lectures and courses we offer is continuously expanding.
---
The lectures/cycles are structured as lectures or moderated interviews with interesting professionals and experts on the given subject. The lecture, or interview, is followed by a film screening or a series of illustrative film examples. We choose films according to the guest so that we are able of presenting one directly connected to them. Often times, you can meet the film's creator(s) and discuss them after the screening.
The CDF covers a wide range of lecture topics with a primary focus on strengthening literacy in the film, media, and audiovisual field. The primary objective is to encourage younger generations to critically approach media content in today's world, so that they can analytically process information in connection to aesthetic values and formulate an opinion backed up by arguments. For this purpose, we use the unique and powerful potential of documentary film in these lectures. By providing viewers with a perspective on current issues as well as illustrating basic principles of film art and audiovisual culture at the same time we hope to facilitate informative discussions.
The lectures typically are held in the Edison cinema hall in the Dukla cinema, Jihlava (address: Jana Masaryka 20). The students and visitors of the center can explore film culture in a space for which film it is made enabling the screening of films in the highest quality possible.
The schedule for lecture series and individual lectures are prepared according to the demand of school classes and the timeslots suitable for individual high schools. Upon request, we are capable of reacting quickly throughout the whole year and adjusting the schedule. We try to repeat the lecture at least once on the same day to take advantage of the guest speaker and film in attendance and offer the space to other interested parties. All previous educational events can be found in the archive of events.
The minimum for one lecture is 90 minutes; however, we will be happy to try to meet your expectations. If the lecture is combined with a film screening and a discussion with the guest speaker, we recommend that you make time for at least 150 minutes for the lecture session.
The Edison cinema hall has 60 seats available. We offer this capacity for one lecture. If there are seats available, we offer them to seniors and the general public.
All scheduled events are displayed on the front page of our website in the Event Program or Archive of events. Here you will find all available dates. You can click on the individual events to find out more about them in the event detail tab. At the bottom of each event detail you will also find information about the number of available seats and you can reserve your spot in the attendance right away by completing a simple form.
There are two ways to attend a course that is not listed. The first is to contact us at vzdelavani@c-d-f.cz and we will arrange it according to your time schedule. The second option is to wait until the course is listed again.
Simply send us your requirements to vzdelavani@c-d-f.cz. Please include the following important information in the email:
The name of the cycle/lecture
Dates and times at which you would like to attend the cycle (we need to know these to arrange guest speakers and films)
An estimated number of attendees – how many people will attend the cycle
All other requirements that we should take into account when planning the event
We hold all events with a minimum of 12 people in attendance. Therefore, they do not need to be held with the guarantee of a school, you only need to get the required number of people who would like to attend the event and you can order the course.
Inspire us. We will be happy to prepare a course that would meet your requirements and wishes. Please allow for a longer time period needed to prepare the course and all materials. Therefore, write to us as soon as possible.
Yes. There is a symbolic entry fee that is set as following:
Students: 35 CZK
Seniors: 40 CZK
General public: 50 CZK
A single attendee's entrance fee covers the cost to attend all additional CDF lectures
EDUCATION NOT ONLY VIA DOCUMENTARY FILM
The Center for Documentary Film is preparing a series of thematically linked lectures and screenings for high school students, seniors and the general public. The goal of these educational cycles is to use the unique character of creative documentary film, and film in general, to question key historical and exclusive contemporary topics, thereby, developing critical thinking, enhancing knowledge and providing a better understanding of today's world saturated by audiovisual media.
Lively discussions with respected experts and professionals- from filmmakers to theorists and educators- provide a space to contemplate different points of view and to enable one to make up his own mind on the issue. Following screenings of important international and Czech films, these discussions aim to deepen the audience's understanding, not only of documentary cinema, but also, more widely, of the problems of today.
In addition to selected lectures and courses, we offer a package comprising of films and books recommended by the CDF (for example HERE) to visitors in order to broaden their knowledge of the relevant topic. All of the titles are available at the CDF for watching or reading at any time during the CDF's opening hours.
---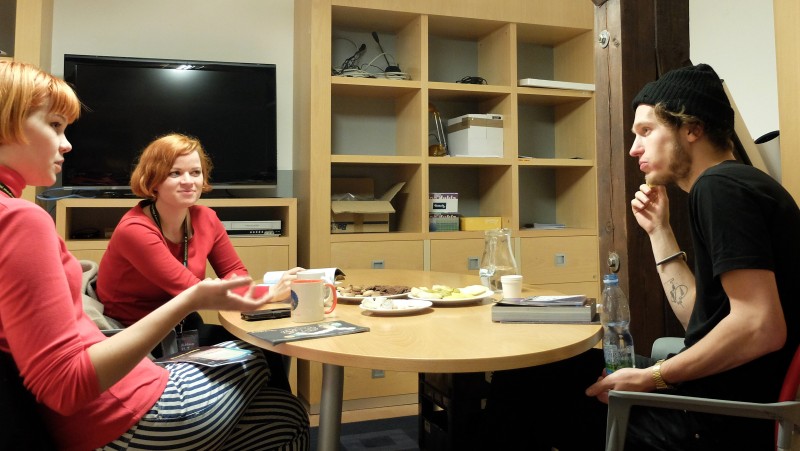 Letos už podruhé zapojilo Centrum dokumentárního filmu do rozhodování o vítězných filmech MFDF Ji.hlava dvě poroty sestavené ze studentů středních a vysokých škol. Jak se s touto výzvou poprala čtveřice středoškoláků a trojice vysokoškolských studentek a studentů? Dozvíte se ZDE.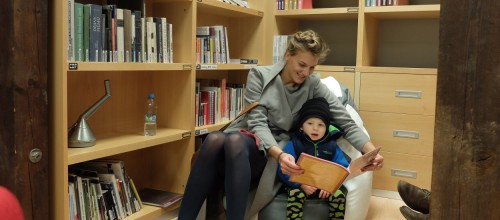 Don't be afraid to bring your kids to the festival! Just like last year, the CDF offers a series of workshops and a children's play area. In conjunction with the Ji.hlava IDFF, the Vysočina Regional Gallery, Jihlava's Vysočina Museum and the leisure-time Legrandum centre, we have designed a programme for kids that will foster your children's creativity while offering a space for you to attend screenings, discussions and an accompanying programme of the Ji.hlava IDFF. More information HERE.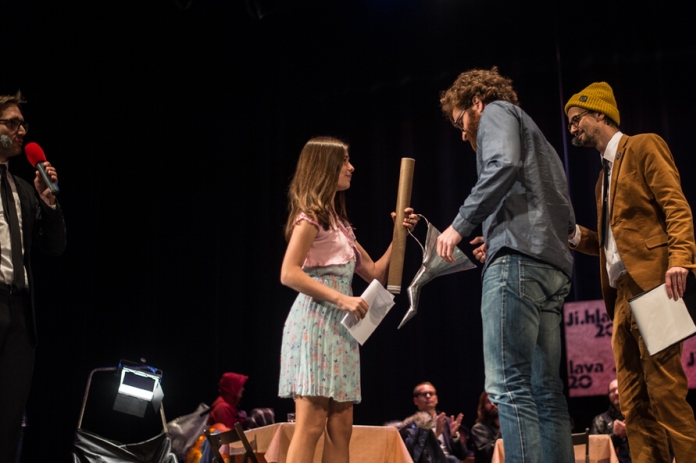 The Center for Documentary Film is looking for secondary school and university students who will sit in juries at the 21st Ji.hlava IDFF (October 24 – 29, 2017). We are open for registrations until midnight on Friday, September 29. More information HERE.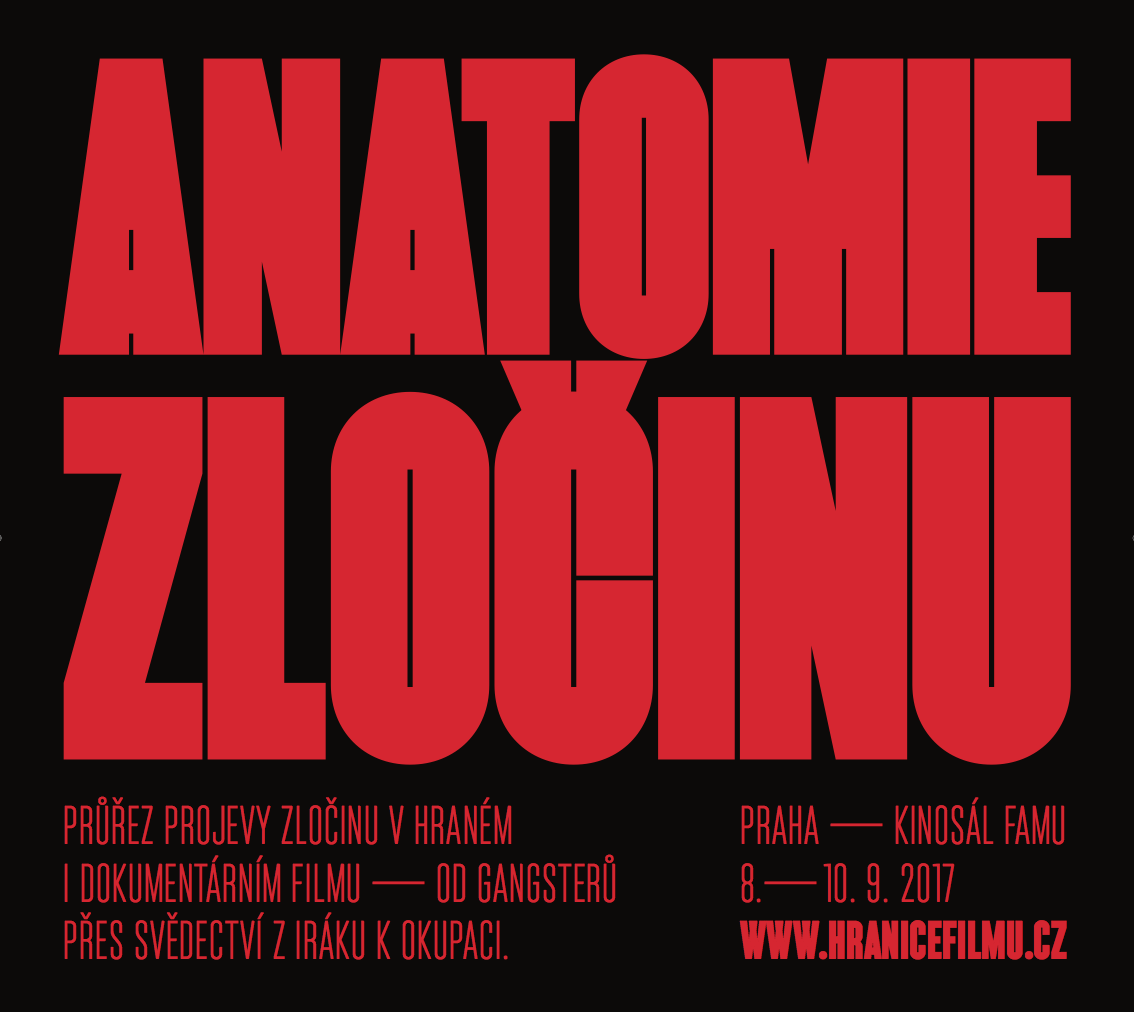 The Center for Documentary Film co-organizes the workshop, The Boundaries of Film. The fourth part took place on September 8 to 10 2017 in Prague in the screening hall of FAMU. This year's subtitles is called THE ANATOMY OF CRIME.
Heavy atmosphere, interesting filmmaking techniques, numerous questions left unanswered and not always a perverted psychological image of the perpetrator provide an ideal climate for the story and the drama, both in news reporting, documentary and fiction film. Writer Gilbert Keith Chesterton was straightforward in interconnecting principles of crime and art, saying: "The criminal is the creative artist; the detective is the critic." Crime disrupting the engrained conventions, thinking and imagination patterns may serve as an analogy to filmmaking principles. How do film and crime and crime and film go together?
You can find more about the educational courses which have already taken place HERE.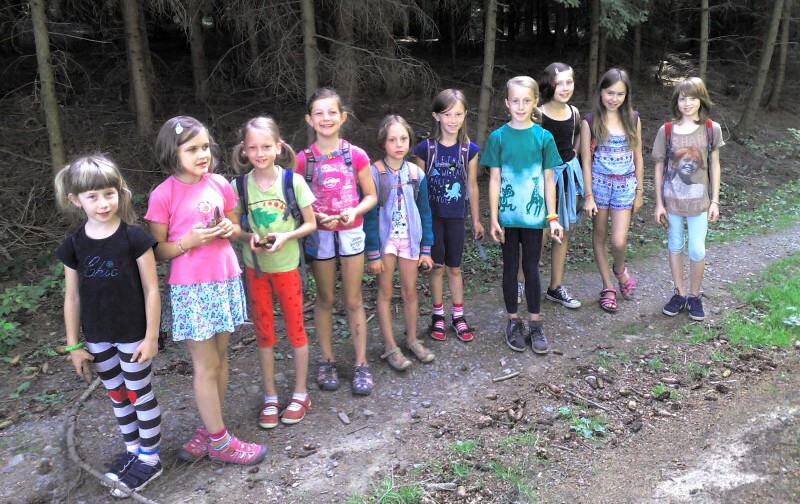 On July 31 to August 4, 2017, we organised a Day Camp themed "In the Tracks of Georges Meliès, or playful animation tricks and games". Read details about the experiences of participants aged 6 to 10 in Okrouhlík near Jihlava.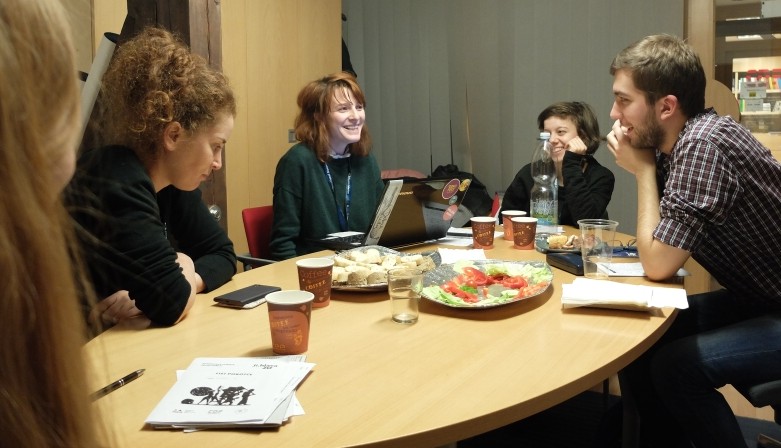 As part of the 20th Ji.hlava IDFF, the Centre for Documentary Film nominated two five-member juries composed of secondary school and university students to take part in the decision-making process in student categories. For more details regarding the composition of the juries and their decisions click HERE.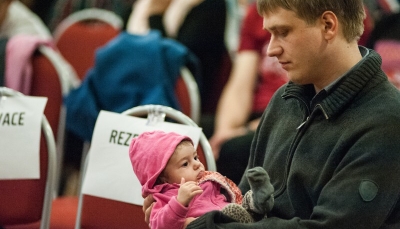 Aside from the Game Zone, a public gaming area on the Masaryk Square, we will team up with other Jihlava-based institutions to organise an entertaining and educational programme for children of 6 to 11 years of age. During its pilot edition, parents can enlist their kids in a continual three-day animation workshop in the municipal library, during which the children will get acquainted with the history and presence of Jihlava and under the guidance of experienced lecturers of Brno-based ART cinema, they can produce their own pixilated film on the topic of festival city. They can also opt for a one-off visit to one of the three educational programmes at the Vysočina Museum or choose from among two arts workshops prepared in conjunction with the Vysočina County Gallery.