Byeway
Director:
Ivo Bystřičan
Original title:
Dál nic
Country:
Czech Republic
Year of release:
2013
Runtime:
72 minutes
Colour:
Colour
Language:
Czech
Subtitles:
English
Producer:
Radovan Síbrt
Camera:
Prokop Souček, Tomáš Pavelek
Editing:
Adam Patyk
Sound:
Jan Kalužný
Music:
Richard Wagner
Activism, direct observation, and situational documentary inconspicuously linger about the constantly delayed construction of the D8 motorway. Local residents, a Brno-based activist and the construction chief shatter the clichés of contemporary documentary film – among other things in who we should root for. The local mixes with the global just like economics and the environment.
A beautiful shot of the north Bohemian countryside, set to Wagner's Tannhäuser. But the viewer intuitively senses that these superficial aesthetics hide a no less forceful sense of irony and doubt.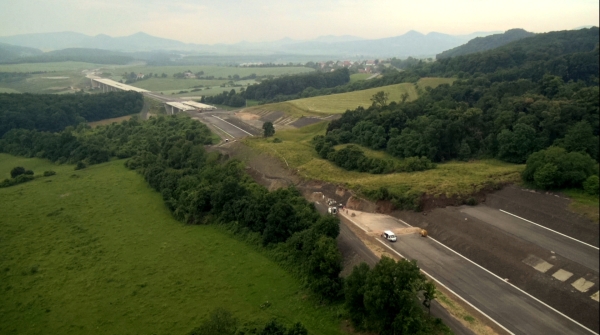 Reservation:
You can wath the film only in CDF in Jihlava. You need to be
signed in
to make a reservation in video library. If you don't have an account please
register
.