02.04.2016 CDF at a book fair
The Center for Documentary Film will take part in the celebrations marking the fifth anniversary of the DIOD Theater.

This event will also include an "Afternoon book fair not only for kids" between 2 and 6 pm offering a variety of book stands of Jihlava's bookshops, the second-hand bookshop, the Municipal Library and used vinyl records. You will also have the opportunity to buy some of CDF's gems for favourable prices and browse through a selection of our books that will inspire you to visit our Center.
And if you want to continue to celebrate with us, you can subsequently take part in the historically first Pechakucha Night in Jihlava, followed by a DJ set by resident electro-magician Mango Sheikh.

We are looking forward to the celebrations and we very much hope that you will join us!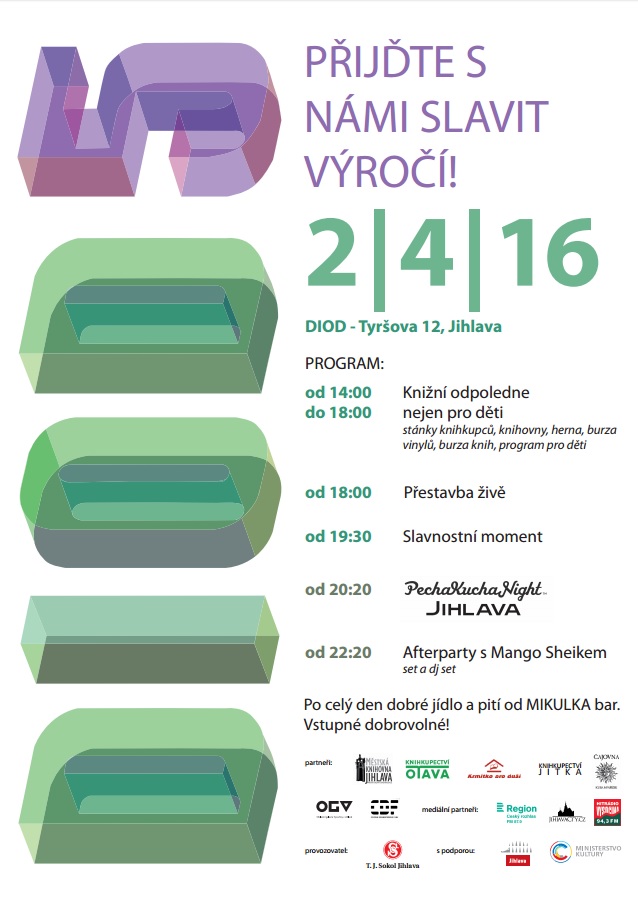 back to list