19.05.2016 CDF's Distinguished Visitors
On Wednesday, May 18, the Center for Documentary Film was visited by US Ambassador Andrew Schapiro and his wife Tamar Newberger.
Our distinguished guests were introduced to CDF's concept and engaged in a discussion about their passion for documentary film and the possibilities of employing film in education. In the remaining time, they asked for book recommendations (for instance, as suggested by Godfrey Reggio), commended their own favourite publications, looked at the video-library titles and signed their autographs on the traditional Jihlava IDFF's symbol of a funnel.
His Excellency and his spouse extended our library offer with Robert Capa: The Definitive Collection mapping out the work of the famous photographer and one of the founding members of the Magnum Photos agency who gained renown especially for his war images. Visit our library and leaf through almost 900 images captured in the years 1932 to 1954 including portrayals of Capa's friends such as Ernest Hemingway, Henri Matisse and Pablo Picasso!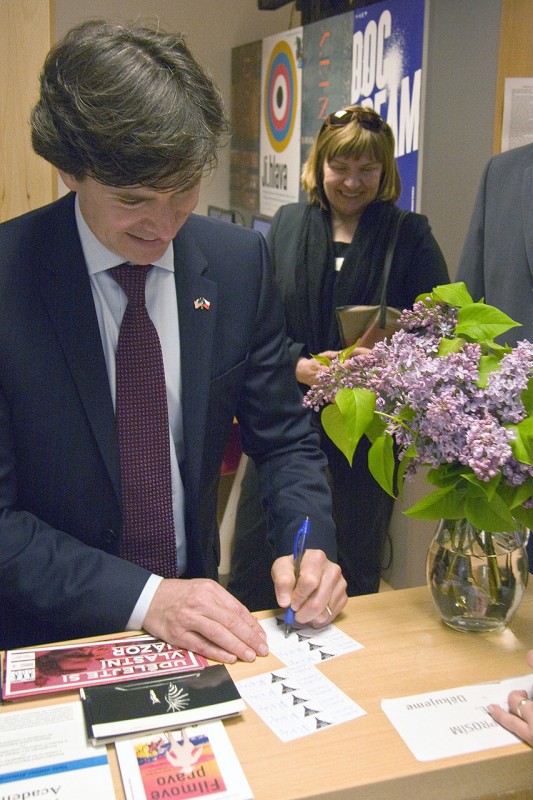 back to list