16.09.2015 Film school students at advantage
It takes a great deal of stubbornness to complete a degree in arts, regardless of whether your focus on the theory or practice. The Center for Documentary Film and Jihlava IDFF support your decision and will help you in your efforts.
If you are a film school student, we offer you a discount on the Industry accreditation, which can be obtained for 150 CZK/ 5 EUR, enabling you to attend all of the festival's activities intended for film professionals.
More information on accreditations is available here.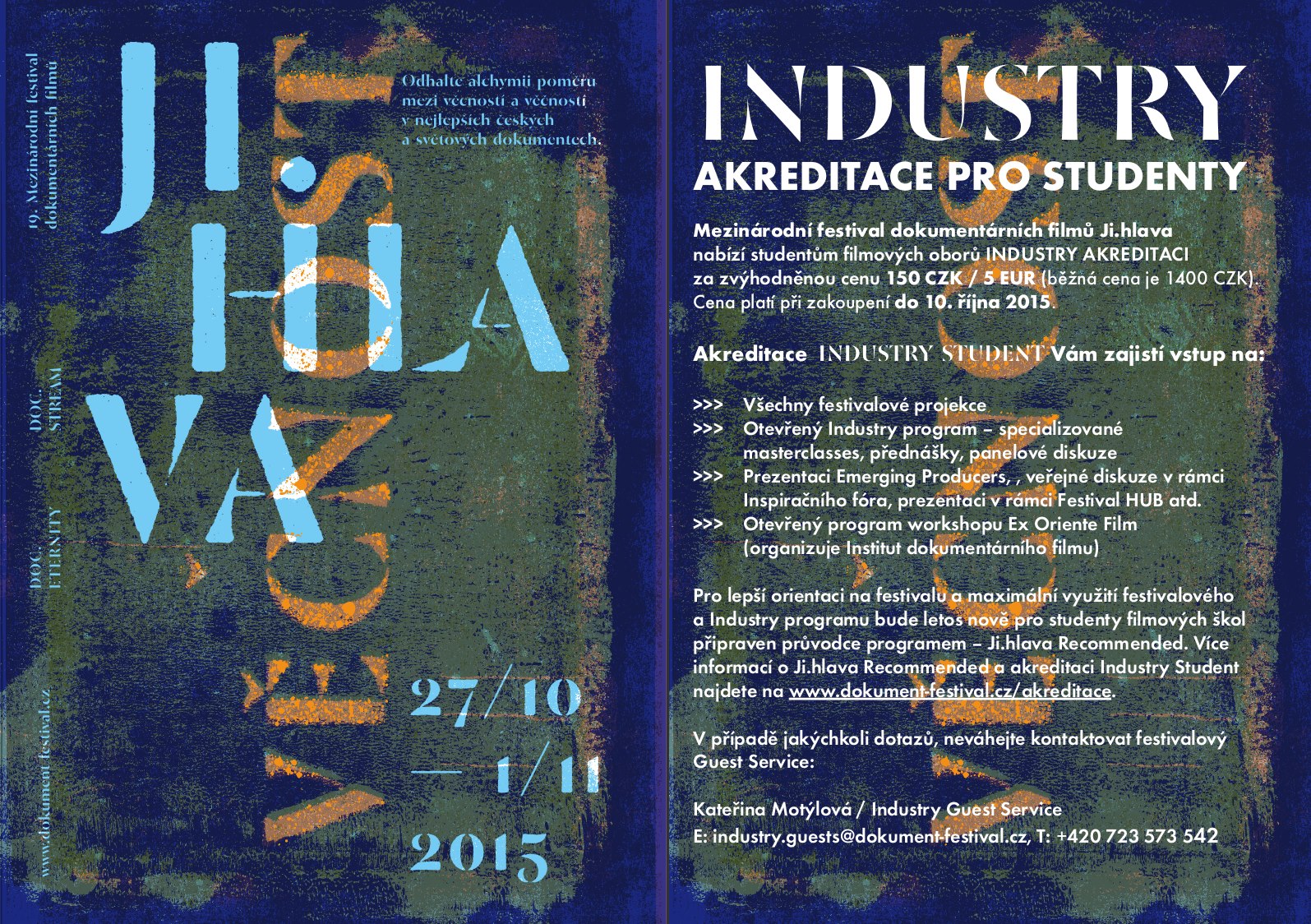 back to list