11.06.2015 The poster and the visual concept of the 19th edition of the 19th Jihlava IDFF was introduced in CDF

The theme of this year's Jihlava International Documentary Film Festival is "Eternity"
The visual concept of the 19th edition of Ji.hlava, that will take place from October 27 to November 1, is going to shift from the smoking factory chimneys to the heights of the abstract; nevertheless the programme is going to be very specific.
The poster and the visual concept of the 19th edition of the Jihlava IDFF was introduced at a press conference on June 10 by the festival director Marek Hovorka. The festival's graphic design, traditionally made by the artist Juraj Horváth slightly differs from previous editions' distinctive artistic features. Contrary to the explicit symbols – factory chimneys, fruits and vegetables – this year's design represents a haze of colors and textures of the Eternity. Like any valuable abstract art work, it contains, just like the themes and symbols of the previous editions, many hidden meanings. The Eternity does not belong solely to romantic poets and science fiction writers. It is a theme that is also explored by precise observers of the human nature and the world around us. Let us recall, for instance, the famous writer, Bohumil Hrabal, whose literary imagination made his Na Hrázi (On the Border) street in Prague's Libeň into the "Border of Eternity".
"The keen eye of the viewer can see how easily the "Eternity" on Ji.hlava's poster can become "Factuality", and vice versa. This Czech play on words is expressing a powerful metaphor; we are interested in documentaries that are capable of using factuality to change the palpable into metaphysical eternity," says Marek Hovorka, explaining the theme of the festival's upcoming edition and the design of this year's poster. "We search for films whose message will be eternal, just like the paintings in The Cave of Altamira. We also aim at changing the perspective – from the factual everyday life to eternity, to the Masaryk's favourite 'sub specie aeternitatis'".
Dissident of the digital age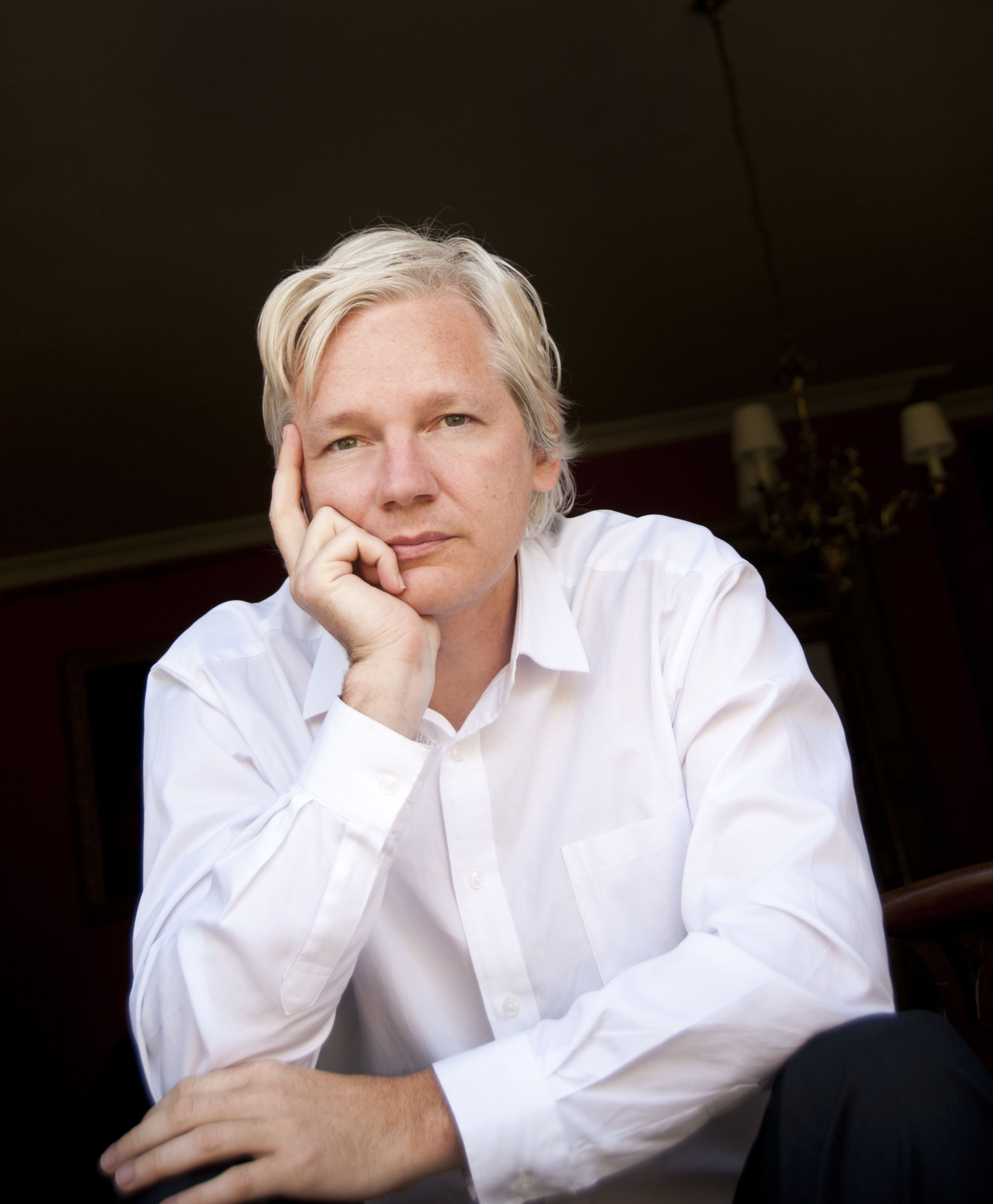 This year, Jihlava IDFF will host the fifth edition of the Inspiration Forum. It is a unique platform where selected documentary directors meet with three significant personalities from outside the film world. The aim of the Forum is to search for new documentary topics as well as to spark a broader discussion on the burning issues of the present day. Only few have managed to open such an intensive worldwide discussion as did our first precious guest, the founder of WikiLeaks, Julian Assange.
Marek Hovorka describes the first guest of Jihlava IDFF as follows: "Julian Assange is a global icon, digital Robin Hood, who has managed to divide the society into his devout supporters and ardent opponents. While The New York Times describes him as the most influential journalist in the world, the republican presidential candidate has stated that "any punishment apart from hanging would be too kind to him". Hovorka adds: "We have been trying to get Mr. Assange involved in the festival's programme for over three years and we highly value his promise to participate, albeit through the mediation of the Ecuador Embassy. It is known that he rarely makes public appearances. Visitors of Jihlava IDFF will have a unique chance to ask him various questions. As part of the Inspiration Forum, Julian Assange will also collaborate with selected documentarists on their work."
Complete press release read HERE
back to list