28.09.2016 UrbanGame Jihlava
On Wednesday, September 28, between 1 and 5 pm Jihlava will become a venue of an urban game that will take place in the urban public space, combining elements of storytelling, game, competition and instruction.
The entire route can be done on foot, by bike or in a pushchair; the direction, order and number of stations is only up to you. The duration is approximately 2.5 hours. At 5 pm, you can also join a prize draw and hear Jihlava's cultural diagnosis in DIOD.
The CDF team will be there as well – come and have you cultural health examined too!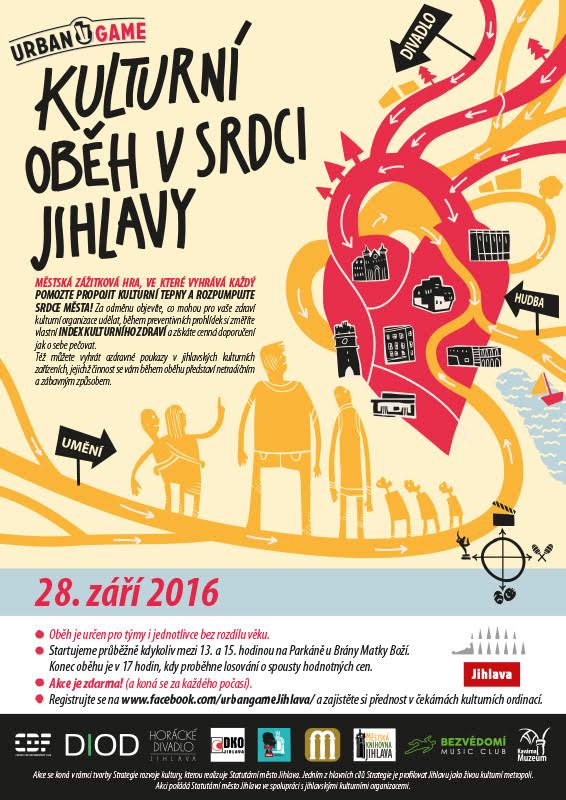 You can register here.
For more information click here.
back to list