Annotation of the cycle
The main goal of this cycle is to raise interest in documentary film, as a medium to share experiences and as a creative outlet. The content of the individual parts is made up of screened examples and a following analysis of important Czech documentaries of the post-November era: New Hyperion or Liberty, Equality, Brotherhood, Czech Dream, Auto*mat, Nonstop, Graduation in November, The End of Czechoslovakia in Parliament and perhaps some other ones.
The analysis emphasizes the importance of open interpretation. The question stands, in what way and with the help of what methods does documentary film attempt to convey a message? Therefore, there is a guide that can be used to understand documentary film language. The cycle underlines the importance of choosing topics and the author's point of view as fundamental factors taken into account when creating documentary film.
The analytical approach towards creative documentary film is expanded with basic practices and practical foundations for the creative process. The attendees have the opportunity to find out more about the practical aspects of shooting documentary films, while critically analyzing them at the same time.
Structure
The lessons of the lecturer will be accompanied by a range of film examples, examples from practice and a discussion with the students. Overall, there are 4 lectures and each one has a format for which you should optimally set aside 120 minutes.
CONTEMPORARY CZECH DOCUMENTARY FILM: FROM THEORY TO PRACTICE
* level: pre-intermediate
* number of lectures: 4 lecture
* lecture duration: 120 minutes
* the structure of the lecture: lectures with film clips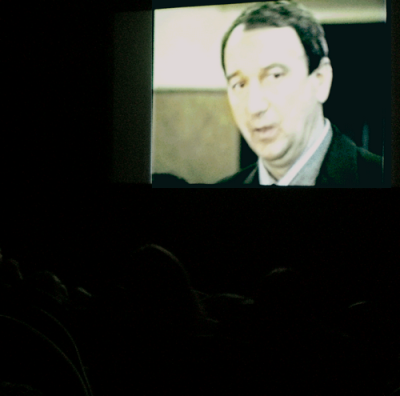 CDF offers this cycle in cooperation
with FREE CINEMA - the programme
of open film education.