Nová filmová historie
Author:
Petr Szczepanik
Language:
Czech
Translated by::
Petr Szczepanik, Tomáš Dvořák
Year of publication:
2004
Publisher:
Herrmann a synové
ISBN:
8023941070, 9788023941074
CDF cataloguing:
791.4 Film theory and criticism
Call number:
DO/791.4/70/SZCZ
Subject headings:
filmová teorie; dějiny filmu
"""Antologie Nová filmová historie nabízí odpovědi na některé základní otázky historie filmu, médií a audiovizuální kultury. Cílem knihy je představit českému čtenáři obor filmových studií jako rovnocenného partneraostatních společenských věd. K tomu má sloužit výběr vzorových textů reprezentujících nejdůležitější současné myšlenkové proudy a osobnosti filmové historiografie. Tyto proudy lze schematicky označit třemi termíny: nová filmová historie, socio-kulturní historie kinematografie a archeologie médií. Vybrané texty se seskupují do pěti skupin s pěti tématy: teorie filmové a mediální historiografie, raná kinematografie, přechod mezi klasickým a postklasickým filmem, filmový zvuk, intermedialita a dějiny médií."""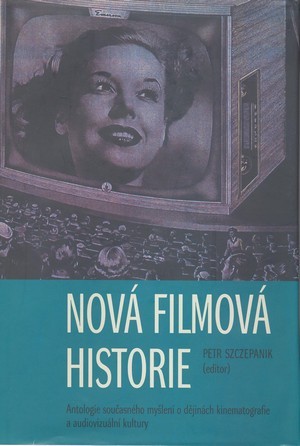 Reservation:
You need to be
signed in
to make a reservation of books. If you don't have an account please
register
.