John Sloboda
Rok narození: 1950
Profese: profesor
Země: USA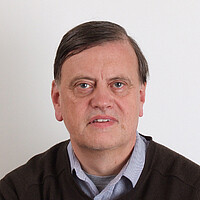 John Sloboda / Zdroj: Keele University
John Sloboda is Emeritus Professor at Keele from October 2008. He has been a member of the School of Psychology since 1974 and was Director of its Unit for the Study of Musical Skill and Development founded in 1991.
John Sloboda is internationally known for his work on the psychology of music. He is a Fellow of the British Psychological Society, and has been President of both the Psychology and General Sections of the British Association for the Advancement of Science, as well as President of the European Society for the Cognitive Sciences of Music, where he serves on the editorial board of it's journal Musicae Scientiae.
He was recipient of the 1998 British Psychological Society's Presidents Award for Distinguished Contributions to Psychological Knowledge, and in 2004 was elected to Fellowship of the British Academy.
John Sloboda is Honorary Research Fellow in the School of Politics, International Relations and the Environment (SPIRE). He is Honorary Professor of Music and of Politics and International Relations at Royla Holloway University of London. He is Research Professor at the Guildhall School of Music and Drama, London. He is also a member of the Senior Management Group of Oxford Research Group and Co-founder of the Iraq Body Count Project.
Source: https://www.keele.ac.uk/psychology/people/johnsloboda/
Realizováno za podpory: